The Gail Recovery Trainer
by false
Shoe Bio
Recover after the hardest workouts (or days) in our most comfortable, slipper-like sneaker - The Gail. Padded with extra cushion and designed with a two-way stretch upper that allows your forefoot to fully spread out, The Gail is a spa day for your feet.
Behind The Shoe
Gail York is our matriarch and an entrepreneur, mother of five, grandmother of ten (and counting!), and fixture in her community. No matter what's going on in her busy life, Gail dedicates time to her mental and physical health. She always gets in ten thousand steps a day minimum, practices yoga, and loves to be outside gardening. Her shoe effortlessly slips on and off while providing ultimate comfort.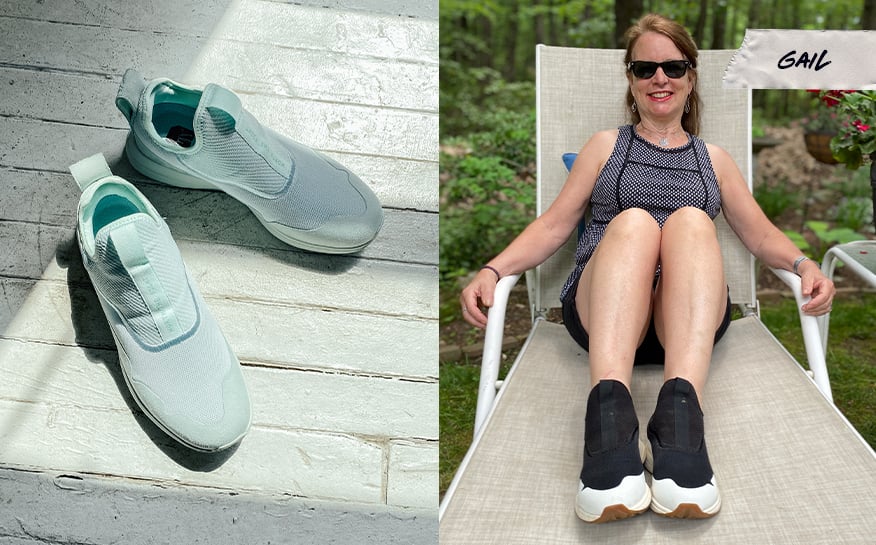 The One Shoe, For All You Do
Lightweight. Comfortable. Versatile. Our shoes are engineered with over 52 points of measurement to ensure maximum comfort throughout your entire day. We're so confident that our footwear will fit you like a glove that if your feet aren't feeling it, we'll refund your hard-earned cash, hassle-free. That's our promise.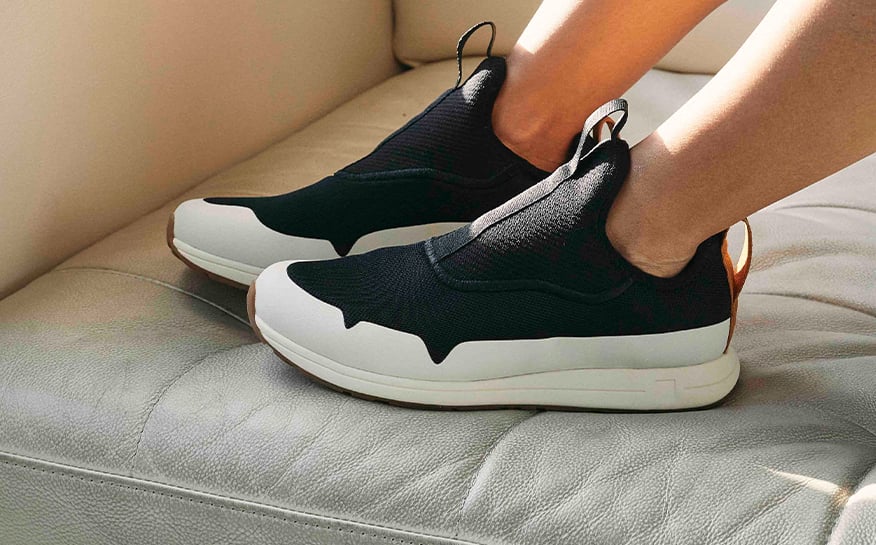 Gail Community Spotlight
"Fighters running sneaker of choice" "Best New Performance Sneaker" "Incognito aesthetic, lightweight and breathable functionality"



Recovery
After an intense training or running session it's not only time to chill, its highly recommended to give those feet a rest. The Gail's 2 way stretch jersey material allows the forefoot to spread out and we added some extra cushy EVA foam for a cloud like sensation under the foot.
Details & Specs
"2-way stretch knit upper allows your forefoot to spread out and relax inside the sneaker
No laces, no problem – easy slip-on style
Tongue and heel pull tabs for easy on / easy off
Internal molded heel counter for stability and support
Slip resistant gum rubber outsole maximizes grip and traction on a variety of surfaces
A more natural sensation underfoot, delivering excellent ground feel
Custom PU Foam sockliner with heel sidewall that molds to the foot provides maximum comfort, support, and cushioning, as well as moisture wicking.
The gail recovery trainer
Blacktop
Register to receive a notification when this item comes back in stock.